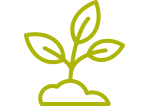 Whether your landscaping needs consist of landscaping design, landscape installation of any capacity, or maintenance of an existing residential or commercial landscape in the Des Moines area, you can rely on Jake's Lawn & Landscape, LLC. Jake's Lawn & Landscape, LLC has gained the confidence and respect of numerous Des Moines area commercial and residential landscape design and installation clients for professionalism, communication, and reliability. Whether it is installing tiling and draining systems, constructing Des Moines area boulder and block retaining walls, or completely designing, building or renovating a central Iowa landscape, Jake's has the equipment, expertise, and manpower necessary to handle the task. Through our relationships with various specialty central Iowa landscape contractors and nurseries, we have the ability to handle any commercial or residential landscape design / build or installation project in Des Moines, West Des Moines, Indianola, Norwalk, Waukee, and other central Iowa communities.
Services Provided:
Corporate, government, commercial, and multi-family landscape Management
Pre-Emergent Application
Mulching
Shrub & Tree Trimming
Stump Grinding & Removal
Landscape Bed Maintenance
Spring & Fall Landscape Clean-ups
Garden Tilling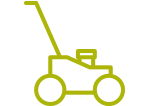 Des Moines Area Lawn Mowing & Lawn Care in Central Iowa
Des Moines area and central Iowa lawn care is the backbone of Jake's Lawn & Landscape's business and is precisely how the business got its start in 1999. Jake's Lawn & Landscape has built a customer base that has remained loyal throughout the business's growth. Jake's is widely recognized as the Des Moines area's leading provider of quality residential and commercial lawn care services. From small lawns to 20 acre commercial and multi-family developments, we have the equipment, personnel, and expertise necessary to provide unparalleled lawn care and turf management services to central Iowa homeowners and businesses in Des Moines, Indianola, Norwalk, and other surrounding communities.
Services Provided:
Full Service Commercial Lawn & Turf Management
Mowing & Trimming
Edging of walkways, drives, and curb edges
Brush Hog Mowing
Wide Area Mowing
Spring & Fall Clean-ups
Lawn Core Aeration
Fertilization & Weed Control Programs